College Financing Costs
4-Year Tuition alone would cost $26,592 for 4 years of In-State Tuition.
Room, Board, Supplies, and Miscellaneous fees would add: $10192 extra per year, or $40,768 for 4 years.
Total Cost would be: $67,384 for everything.
Opportunity Cost
It would cost me $8770 less each year to go straight into working, but I would not be able to get a job in my field, and my pay would be lower, making my future salary less, and costing me more money in the long run.
Student Loans and Total Costs
A loan at the cost of $67,384 with a 6.8% interest rate over 10 years would be 120 payments of $775.00 for a total of $93,054 with $25,670 in interest.
Over 15 years, the loan would be 180 payments of $598.00 for a total of $107,667 with $40,283 in interest.
Parent Financing
If my parents funded my college, I would save anywhere from $93,000 to $107,667, which would mean I would have more money to spend on personal reasons, food, furniture, apartment, possible even a house if I needed it.
Sources:
http://www.econoclass.com/opportunitycost.html
http://www.collegesimply.com/colleges/iowa/iowa-state-university/price/
​http://www.finaid.org/calculators/scripts/loanpayments.cgi
Powered by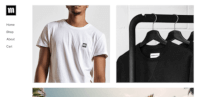 Create your own unique website with customizable templates.