What is a credit score?
A credit score is a three digit number that a company or business can use to determine how much of a risk you are. The higher your credit score is, the less of a risk you are in terms of not returning money or paying bills. A good credit score can get you benefits in things like loans, causing them to have things such as less interest.
What goes into your credit score?
Payment History (35 percent) - Your account payment information.
Amounts Owed (30 percent) - The amount that you owe on your accounts.
Length of Credit History (15 percent) - How long ago you opened your accounts and time since activity.
Types of Credit Used (10 percent) - The mix of accounts you have.
New Credit (10 percent) - Your pursuit of new credit.
How can I find or track my Credit Score?
To track your credit score, you must get a report from one of the three major credit report companies. You get one free report annually, but if you want to exact credit score, you need to pay, as it only offers a free credit report, not a free credit score.
What are the three credit agencies?
Equifax
Experian
TransUnion
How do I dispute errors on my credit report?
You should first contact the credit reporting company that you got it from, and if that doesn't solve your problem, you then need to contact the information provider, which provides the credit reporting company their information. Make sure you have proof or evidence that it is incorrect, otherwise they will not be able to dispute it.
How do I keep my credit score high?
Pay Bills on time.
Keep the amount you owe low.
Don't open too many accounts at one time.
Don't close accounts to try and raise your credit score.
Make sure to check your credit report so that you can monitor it.
​
Sources:
http://www.bankrate.com/finance/credit-cards/what-is-a-credit-score.aspx?scrlybrkr=3b7e35d9#
https://www.thebalance.com/who-are-the-three-major-credit-bureaus-960416
https://www.consumer.ftc.gov/articles/0151-disputing-errors-credit-reports
http://www.myfico.com/credit-education/improve-your-credit-score/?scrlybrkr=eeb9e5a3
Powered by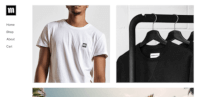 Create your own unique website with customizable templates.